We believe in delivering three key elements to all our self storage customers whether they are domestic or business based.
In fact, we believe so strongly in these key deliverables that they became our philosophy; Confidence, Safety and Trust. Individually they don't mean much, but when combined they create an impenetrable customer proposition that simply isn't matched. We are the customer-focussed, self storage specialists who are able to cater for your every storage need.
Have Confidence When Choosing Us
We can give you complete confidence when making your decision on whether or not to use our first class self storage units. Our customer-focussed orientation allows us to completely understand your needs, suggest the most appropriate solution and guarantee that no issues or obstacles will arise for the entire duration of your risk-free stay.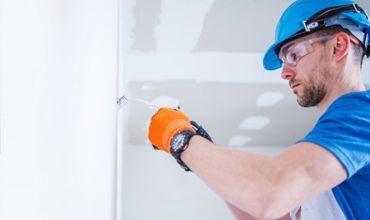 Feel Safety When Using Us
We can supply maximum safety to both you and your possessions for the entire duration of you storage stay with us. In regards to the safety of your items and possessions, our self storage units are fully sealed and are only accessible by you as you provide your own padlock for maximum peace of mind.
Own Trust When Dealing With Us
We can enable you to feel maximum trust in our ability to satisfy your self storage needs through a highly reliant, genuine and sincere customer experience. We operate pro-active and sincere customer service with our chief aim to keep you happy at all times. You can rely on us, depend on us and rest assured that nobody takes self storage as serious as us.
Do Storage. The Simple Way.
Contact Us Today to Find Out More...